Texas Demographic Conference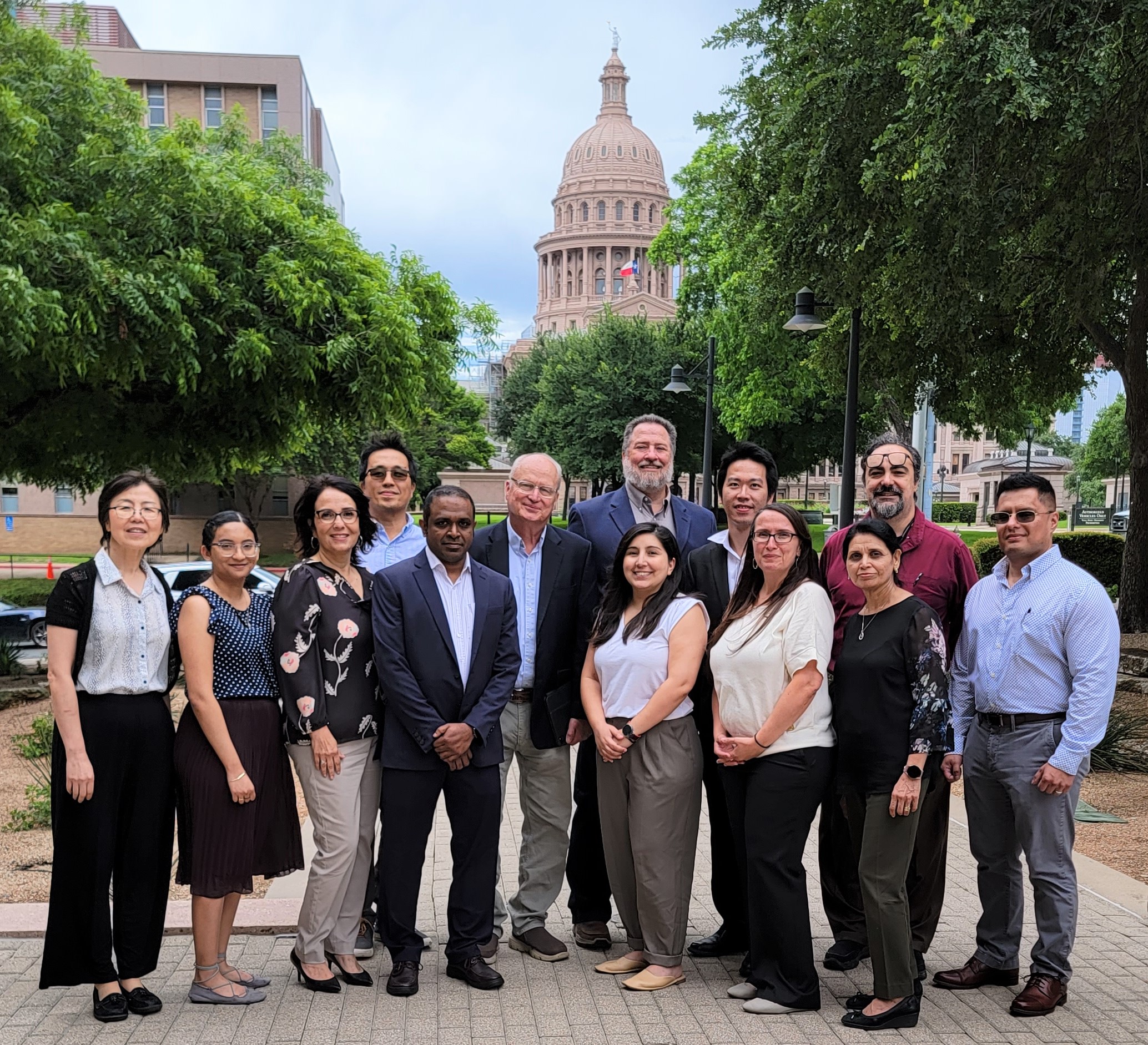 Thank you for being a part of the
2023 Texas Demographic Conference.
We are truly grateful for your presence and hope you found the content informative and the networking fruitful. We are delighted to share that we had a remarkable turnout, with over 100 individuals registering for the in-person conference. Our panel of esteemed speakers provided valuable insights into the ongoing dynamic population changes in our state.
A special appreciation goes to Robert Santos, Director of the U.S. Census Bureau for spending time with our affiliate members and serving as our keynote speaker. The presentations from Census Bureau staff covered various topics, including Population Estimates, Demographic and Housing data release, 2020 Census Urban Areas, and the U.S. Economic Census.
Alongside Dr. Potter's insightful State of the State presentation on Texas demographic trends, we were privileged to have presentations from Texas-based organizations. The Texas Census Institute shed light on the 2020 Census Undercount, the Texas Department of Information Resources introduced the Texas Open Data Portal, and the Texas Natural Resources Information System shared information on their resources.
For those who couldn't attend or wish to revisit the content, we are pleased to announce that the conference presentations are now available.
We hope that you found the program informative and engaging. We eagerly anticipate your participation in next year's conference. As we secure a date and location for our 2024 event, we will update this conference page accordingly. We look forward to seeing you next year!

About our conference
The Texas Demographic Conference is an annual meeting providing updates of demographic and socioeconomic data available for Texas Demographers, Economists, Planners, Marketers, State and Local Governments, Diverse Businesses, Media, Consultants, and Data Center Affiliate Agencies. Join us if you are interested in keeping appraised of current demographic and socioeconomic data for the state of Texas.
Content
Subject matter experts from the U.S. Census Bureau provide information concerning ongoing census activities, training in data access and use, a review of data released since our last meeting, and new data products to be available in the next year.
The State Demographer provides an update on demographic changes in the state and discusses new data and analysis available from the Texas Demographic Center.
Presentations by other state agencies, researchers, and professionals regarding how Texas' changing demographics affect state services.
Discussions and Networking - create contacts with other professionals in Texas that use census data for their planning and policy development.